New technologies are being released all of the time and it can be hard to keep track of the new improvements and efficiencies they create. While VOIP isn't brand new, it's still a new technology that a lot of businesses have yet to take advantage of.
Telephone lines have been a consistent monthly cost for most businesses over the decades. But as service providers begin to phase them out in place of fiber optic and cable their future isn't looking so bright.
Voice over IP (VOIP) is the technology that has revolutionized telephone service and has begun to push old telephone lines to the edge of obsoletion. VOIP allows consumers and businesses to utilize their existing internet service to make and receive phone calls.
Since the majority of businesses and homeowners enjoy reliable internet service, VOIP allows you to cut the cord on expensive telephone lines without adding recurring service costs. The only additional costs you will be looking at is the upfront investment for the technology and VOIP capable devices.
Since the average telephone line costs roughly $42/month, it doesn't take a lot of time to recoup your initial costs especially when many businesses have multiple landlines for their business.
While there are many advantages of VOIP, there are also a few downsides to keep in mind.
It requires a high-speed internet connection, you will generally want around 0.1 Mbps per phone line.
Emergency service information is limited. If you call 911 from your VOIP system you will need to tell them where you are located as the default location is your company's mailing address.
Analog phones will need to be replaced. VOIP utilizes new technology which means that your old phones will no longer work.
Those are the main downsides to keep in mind when considering a VOIP phone system. Now let's take a look at what a Voice over IP phone system can offer you.
The advantages of a VOIP phone system
VOIP offers businesses and individuals many different benefits ranging from lower costs to advanced features such as call recording, queues, and even the ability to manage your calls remotely.
Lower costs
The cost aspect of VOIP phone systems is hard to ignore. With the average cost of a phone line being around $42/month, it doesn't take a very long time to see your return on investment when moving to a voice over IP system.
If you currently have minimal internet speed then you may want to consider upgrading it as VOIP can require up to 100 kbps per line, however most of the time you can utilize your existing internet service speed with no issues.
Upfront costs will mostly consist of initial installation fees and device costs, and recurring monthly fees will be dependent on your VOIP provider.
Remote Functionality
Because of the COVID-19 pandemic, remote work has seen a lot of popularity in the past year. A VOIP telephone system offers excellent functionality that allows you and your employees to telecommute from anywhere with an internet connection.
Because VOIP utilizes the internet to send all of its information, it can be quite easy to utilize all of its functionality from anywhere in the world. It also allows you to take your phone number anywhere, so your office phone can go with you.
Advanced Features
VOIP offers a lot of additional features that a typical phone line wouldn't be able to provide, or could provide but with a significant investment. Typical features such as caller ID, virtual numbers, voicemail, and contact lists are often included in most VOIP packages but it also adds advanced uses to those features.
Voicemails can be forwarded to a number of coworkers with a single button click, and you can even have voicemails transcribed to text and emailed to you in case you're ever in a meeting or unavailable.
VOIP also offers features such as call queues, auto attendants to provide your customers with quick and easy information, and call recording options.
Fax over IP
If you have a fax machine then you don't have to worry about retaining a phone line either. VOIP providers generally include fax functionality as part of their services, but before making the switch make sure to confirm that your provider does in fact offer this feature.
Voice and video conferencing
While conferencing was possible on older phone lines, it generally costs quite a bit to set up and purchase the hardware for it. VOIP has built-in functionality that not only allows easy and simple voice conferencing, but it also offers the ability to conduct video calls with ease.
Wrapping Up
Voice over IP phone systems can offer your business considerable benefits and advantages. Whether you are looking for a system that can offer remote features that will allow you to utilize it from anywhere, or you want an easily scalable system with minimal costs and set up time, VOIP could be an excellent option for you and your business.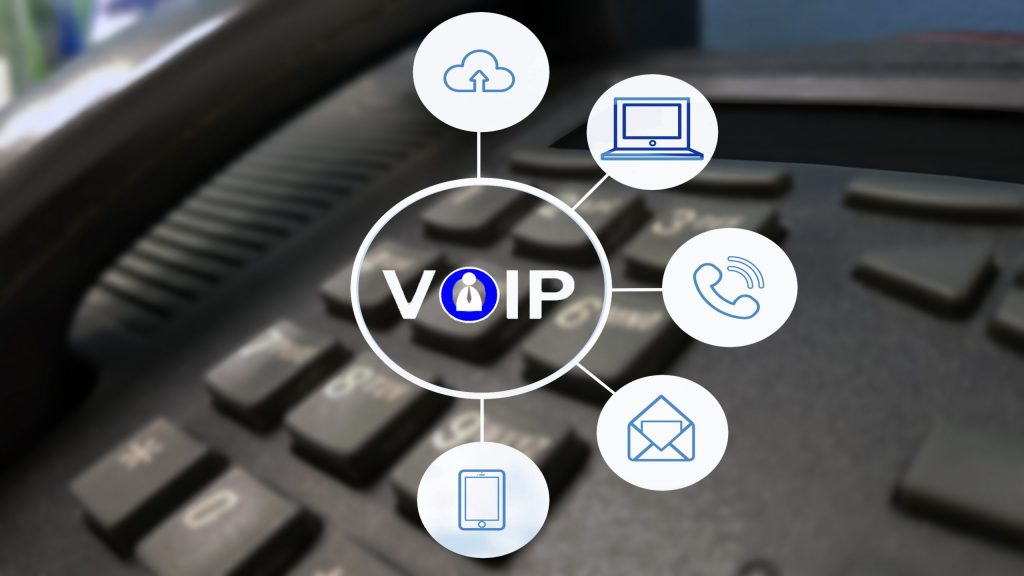 Systech Consulting is the regions leading IT consulting and Managed Services Provider (MSP) serving businesses of all types and sizes.
We help businesses with everything from remote and onsite IT helpdesk support, 24 x 7 x 365 network monitoring to cybersecurity assessments and cloud migrations.
We tailor our solutions to meet your business's unique needs, goals and expectations.