A Business Phone System That Just Works
Features Your Business Relies on
Systech Connect is a cloud-based business phone service, meaning that you no longer need to install or maintain a phone system at your location or locations. We maintain the central system in a secure location which is accessed by our clients via the internet. With Systech Connect you can bring your phone anywhere and use any device, including, Windows, Mac, Android, and iPhone.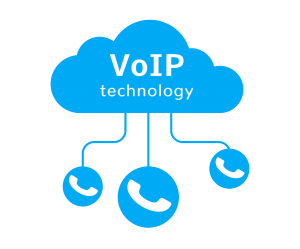 Why Choose Us?
We specialize in Hosted VOIP for business. Our platform was built from the ground up, so that we can provide a quality service for you. With over 40+ years of combined telephony experience, you be assured that Systech can provide your business premium service.
We Are the Right Partner
Security, reliability and features are our primary concern. Each IP phone includes a set of enterprise-class features that give you full control over your telecommunications. Compare our prices and features and you'll see why we are the right partner for your business.
Collaborate everywhere, anytime.
The Systech Connect voice platform enables you with video conferencing, a mobile app, a desktop app (softphone), call recording, and more. Get more done by enabling you and your teams to connect, collaborate, and work from anywhere. Take communications anywhere and everywhere with apps for Windows, Mac desktops, iOS and Android devices.
Is Your Office Phone as Smart as Your Cell Phone?​
We love our smartphones, don't we? When it comes to our office phones, however, it can feel like we're taking a step back to the dark ages. Business phones have come a long way. Your office phone can be just as smart as your personal cell when you upgrade to a modern phone system that uses VoIP technology. A phone system isn't just a tool for communication. Today's unified communications provide the means for collaborating with customers, colleagues, and suppliers. They help us to respond quickly; they conveniently integrate with our other software applications; and they allow us to be accessible whether we're working in or out of the office.
Choose VoIP Choose Systech Consulting
Choosing VOIP for your business is a decision that will save you money, increase customer satisfaction and help grow the bottom line. For more information about how to get started with VoIP or if you need assistance implementing it into your marketing plan, please contact our team of experts at 541-696-5555. We're ready to partner with you today!
Business VoIP phones are the way of the future.
In this day and age, traditional phone lines just won't cut it. You need enhanced capability, agility and communication quality that VoIP (Voice over Internet Protocol) provides to stay ahead in a fast-paced business world. But which solutions will meet your needs without bloating your budget with unnecessary add-ons? Systech Consulting can help you answer this question and more! We not only source your ideal solution but we also deploy and configure it for you so that you get the maximum benefits from our services. We offer many different types of custom solutions that allow customers to communicate or collaborate more effectively no matter where they are while also improving customer service through integrated phone systems. Our business VoIP phone service is compatible with nearly every device imaginable, including computers, smartphones and tablets. So, whether you want an additional line or a complete upgraded office system for your entire building, our expert solutions will meet your needs in the most effective way possible.
VoIP phones act just like traditional phones but instead of using a public phone carrier, they make use of internet or phone lines to connect. If you are considering VoIP for your business, please see our business VoIP services page.
If you are wondering which solution is best for your company's needs, contact Systech Consulting today at  541-696-5555 or send us an email  to get started. We would love to assist you in making the best decision for your needs, whether it be a single phone line or complete business VoIP system.
The ability to communicate with business partners, clients and staff anywhere at any time is crucial in today's fast-paced business world. With legacy phone lines, it usually takes a long time to configure and install new systems or configurations, but with business VoIP phones there is no need for cabling since they are connected to your internet connection via Ethernet cables. This makes the installation very quick and easy to accomplish by qualified IT staff members so you can begin using them immediately. You can even set them up to allow calls in via the internet while you are out of town. That way, if there is an emergency, your staff will be able to provide assistance over the phone until your return.
Business VoIP phones also save money since there are no additional charges for long-distance or international calls between locations in different countries. Also, you can pick and choose features and configurations that would be cumbersome or difficult to set up on traditional phone lines. With your business VoIP system capabilities, you can incorporate a number of other features such as:
Conference calls – Up to six employees can participate in a conference call at the same time
Voicemail – Incoming calls that aren't answered can be automatically directed to voicemail
Call forwarding – Feeds incoming callers into an existing phone line or office extension when you are not available
Text messaging – Send and receive text messages from your business VoIP phone system instead of relying on an outside texting service like a cell phone plan
Faxing – Standard faxing is available with your VoIP system so you can stay in touch with clients and business partners without the hassle of maintaining a separate fax machine.
These are just a few examples of what can be integrated into your phone system. They also feature other options like presence indication (which indicates if an employee is currently on the phone or available), call transfers, voicemail to email, local dialing without using the correct number first and so on.
Why should you invest in VOIP Business Phones
Lower Startup Costs: Unlike traditional IT solutions, VOIP doesn't require businesses to purchase or lease any expensive equipment. This reduction in capital investment can be vital for new or smaller businesses. The only equipment purchases necessary with a hosted voice solution are the handsets themselves, and possibly a voice gateway or VoIP router. These IP phones are available in a variety of price ranges and mirror traditional handsets closely in terms of cost


Flexible: You don't need an onsite PBX, which means your business can grow as needed without having to worry about upgrading technology. If you outgrow your current system, it is easy to upgrade by adding additional users, phone lines, and features.


Affordable: With all the benefits that a VOIP system provides businesses, you would expect it to cost a lot more than traditional systems. However, VoIP business phones are usually 50% cheaper than standard phones for an equivalent level of service. The savings continue when comparing landlines to VOIP, as the monthly costs associated with VOIP are much lower.


Faster Deployment: Every minute your employees spend setting up and configuring new equipment is a minute they could be using for productive work. With hosted voice solutions, these tasks can all be completed in advance by an experienced data services company or consultant. There's no need to wait for techs or engineers to arrive onsite and make everything ready.


Hosted Systems: Hosted systems are more user-friendly, secure, and easier to manage than a standard phone system since it is all done online from a cloud hosted location. Users can access their settings from any computer with an internet connection and changing settings no longer requires expensive equipment upgrades.
An Exceptional User Experience, Completely Transparent to Your Customers
How do your customers make purchases? Whether it's over the phone or online, chances are that they're doing it via the Internet. VoIP solutions deliver incredible savings to your company, but you want to make sure that all of your customers are receiving the same exceptional experience they've come to expect. They shouldn't even notice a difference, whether they place calls from their desk or on their mobile device.
VOIP delivers this smooth transition for everyone. Plus, your customers will be able to enjoy all of the other benefits that VoIP has to offer.
One of the biggest benefits is cost savings. With traditional phone service, companies must purchase hardware (phones), pay for installation and maintenance (which can get costly), and then there's also that pesky little fee every month. What if you don't use that hardware and phones all the time? You're still paying for it. With VoIP service, you can avoid those costs and save up to 60 percent on your monthly phone bill .
Another benefit is mobility. Many companies need their employees to be able to work from home or on the road, but traditional phone systems can't keep up. VoIP, however, gives you and your employees the flexibility and freedom they need to succeed.
Your customers want to be able to interact with your business at all hours of the day. It's extremely convenient for them if they can complete transactions any time without having to wait until normal business hours. With VoIP, that wouldn't be a problem. You'll be able to receive calls 24/7 on any device .
Finally, VoIP comes with added security. Your customers' sensitive information will be safe and sound on your company's private network. Hackers can't get through VoIP like they can with public networks, which means that your infrastructure is protected at all times. Additionally, VoIP is hosted in the cloud , which means you don't have to worry about backups or maintenance.
see how systech can help your business
At Systech Consulting, our mission is to deliver reliable and cost-effective solutions through innovation and advancements in technology. We value honesty, integrity, loyalty and delivery as we aim to provide you with the most efficient design so that you can operate and grow your business without technology or infrastructure standing in your way.
Since 2017, Systech Consulting has been the leading IT consulting and Business Voice and Telephone Provider (ITSP) in the region, serving businesses of all types and sizes in Oregon. We offer everything from remote and onsite IT helpdesk support, 24 x 7 x 365 network monitoring to cybersecurity assessments and cloud migrations.
FInd Systech business voice Services in your area.
Could not open /home/systechwebsite/public_html/wp-content/mpg-uploads/25.csv for reading! File does not exist.