Managed IT Services - Built for Business
Proactive Technology Solutions and IT Services for Business
At Systech Consulting, our mission is to deliver reliable and cost-effective solutions through innovation and advancements in technology. We value honesty, integrity, loyalty and delivery as we aim to provide you with the most efficient design so that you can operate and grow your business without technology or infrastructure standing in your way.
Managed IT Services
SECURITY FOCUSED IT MANAGEMENT
Your IT Team
Systech Consulting's Managed IT services provide a wide range of remote Hybrid IT , with responsibilities ranging from specific on-demand response to 24/7/365 coverage of IT duties.
Organizations can leverage Systech Consulting's managed IT services to augment in-house IT workload and fill gaps left by existing IT personnel, roles and skills. These services are provided for on-premises IT, as well as for private cloud storage.
At Systech Consulting our Managed IT service can reduce in-house overhead, increase IT efficiency, and improve uptime management. 
Learn More
Software Development
Compelling Custom Software
World-class projects
Our developers employ the latest technologies, frameworks, and components to create solutions that combine a strong technical back-end with easy to use modern design.
Learn More
Managed Voice Services​
A Business Phone System That Just Works
We specialize in Hosted Business VOIP
The Systech Connect voice platform enables you with video conferencing, a mobile app, a desktop app (softphone), call recording, and more. Get more done by enabling you and your teams to connect, collaborate, and work from anywhere
Learn More
Cybersecurity Services
Simplify and strengthen your cybersecurity
We track, monitor, and secure your networks, 24/7/365
Systech Consulting helps you stay a step ahead of emerging threats. We provide a range of solution delivery options, from managed security services to short-term professional service engagements.
Learn More
Structured Cabling
Design, build and manage telecommunications and data infrastructure for reliable connectivity
Structured Cabling design and Installation
Systech Consulting understands the complex issues involved in planning, installing and maintaining network communication systems. Systech Consulting provides our clients with the commitment that the telecommunications and data infrastructure, no matter how complex, will be designed to meet current and future requirements.
Learn More
Professional Services
Succeed with professional IT project management and computer consulting services.
Need help on an IT project?
Our team of technical experts can help you and your business into the future. Whether you need consulting on an IT project, technical project management, or the design of complete solution for your business, we have you covered.
Learn More
What is VDI? VDI provides a framework for hosting a desktop operating system within a virtual machine (VM) on a server. A user at an
Read More »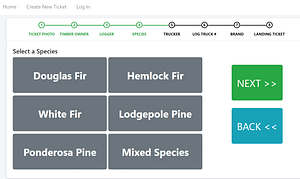 Summary: Systech Consulting planned, designed and created an application that you could use on your IOS or Android bases device to manage loads from the
Read More »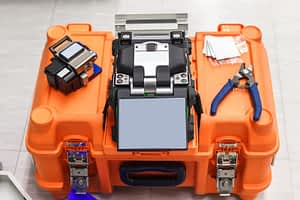 Summary: Systech Consulting planned, designed, and deployed a new fiber optic network for a large school district in Oregon. The work consisted of 6 schools
Read More »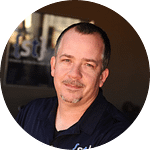 Joshua Knox
General Manager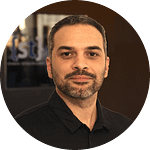 Ira Thrall
Business Manager
Stewart Foster
Field Services Manager